LEADING SIRES
Galileo Magnifico
MARTIN STEVENS uses the Thoroughbred Stallion Guide Online, www.stallionguide.com, to crunch the numbers with regards to the top sires
---
LEADING SIRES
Galileo first, the rest nowhere. The Coolmore phenomenon was champion sire in Britain and Ireland for the 12th time in 2020, with total progeny earnings of just over €6m up to mid-November - more than €3.3m ahead of his closest pursuer Dubawi according to the Thoroughbred Stallion Guide Online. He now needs only two more titles to equal the record of his legendary father, Sadler's Wells.
Rounding out the top 10 in the general sires' list were Dark Angel (€2.27m), Kodiac (€2m), Pivotal (€1.75m), Lope De Vega (€1.67m), Invincible Spirit (€1.56m), Zoffany (€1.5m), Kingman (€1.45m) and Sea The Stars (€1.43m).
Prizemoney is the metric by which sire championships are usually decided but, as we all know only too well, it is far from the most reliable indicator of success. Handily, then, the Stallion Guide Online features extensive tables that can be ordered by a number of key measures.
And so we can also find out that Galileo also led his peers by number of individual black-type winners in Britain and Ireland, with his tally of 27 more than double the next best figure of 13 belonging to Dubawi. In terms of individual winners, though, his total of 83 was beaten by the prolific pair of Kodiac (with 105) and Dark Angel (100) at the time of going to press.
Even more insightful than numbers that reflect volume of winners are strike rates that take into account opportunity, of course. In this respect, the Stallion Guide Online is once again an essential resource.
The website shows that Galileo was out on his own once more in terms of percentage of black-type winners to runners in Britain and Ireland on 13.24 per cent, with Dubawi an honourable runner-up again on 7.07 per cent. Both fielded a mighty 41 per cent winners to runners but had to give best to Kingman on 45 per cent.
In a separate table with the same data for France, Siyouni claimed champion sire laurels, with €3.92m in progeny earnings turbo-boosted by his son Sottsass's victory in the hugely valuable Prix de l'Arc de Triomphe.
Le Havre finished second on €1.89m, with Kendargent third on €1.65m to complete a trifecta for French-based sires, highlighting the strength in depth in the Normandy stallion ranks at present.
The late Kildangan Stud stalwart Shamardal, on the mark with Group 1 winners Pinatubo, Tarnawa and Victor Ludorum, was in fourth place on €1.6m with Wootton Bassett, new to Irish breeders in 2021 after being snapped up by Coolmore from Haras d'Etreham, in fifth on €1.59m.
The European table, which combines British, Irish and French results along with those from across the continent, highlights why Wootton Bassett was such hot property.
Despite all his crops aged three and older having been bred off fees of €6,000 or lower, his 6.02 per cent black-type winners to runners ratio was ninth behind a host of elite sires that were covering at a higher fees - Galileo (12.29 per cent), Shamardal (8.7 per cent), Night Of Thunder (8.57 per cent), Dubawi (7.34 per cent), Kingman (7.26 per cent), Sea The Moon (6.96 per cent), Frankel (6.82 per cent) and Sea The Stars (6.37 per cent).
Kildangan resident Night Of Thunder and Lanwades Stud-based Sea The Moon deserve special mention for keeping such illustrious company with progeny bred off middle-tier fees, too.
LEADING SIRES OF TWO-YEAR-OLDS
The table that makes required reading for commercial breeders in particular is the one detailing achievement with two-year-old progeny. Tally-Ho Stud's wonderful servant Kodiac comes out best in Europe by prizemoney (€1.27m) and black-type winners (nine) but was engaged in a ding-dong battle with studmate Mehmas - more of him in a moment - in terms of individual winners. The older sire had 45 up to mid-November versus the up-and-comer's figure of 47.
Rathasker Stud's elder statesman Clodovil enjoyed a fine year with his juvenile runners, with five winners from ten runners for an admirable strike rate of 50 per cent. They included the Prix Marcel Boussac heroine Tiger Tanaka and Molecomb Stakes scorer Steel Bull.
Credit is also due to Coolmore's popular choice Zoffany. The former champion first-season sire managed a commendable 44 per cent winners-to-runners quota with his two-year-olds and they included four black-type scorers headed by National Stakes victor and Dewhurst third Thunder Moon.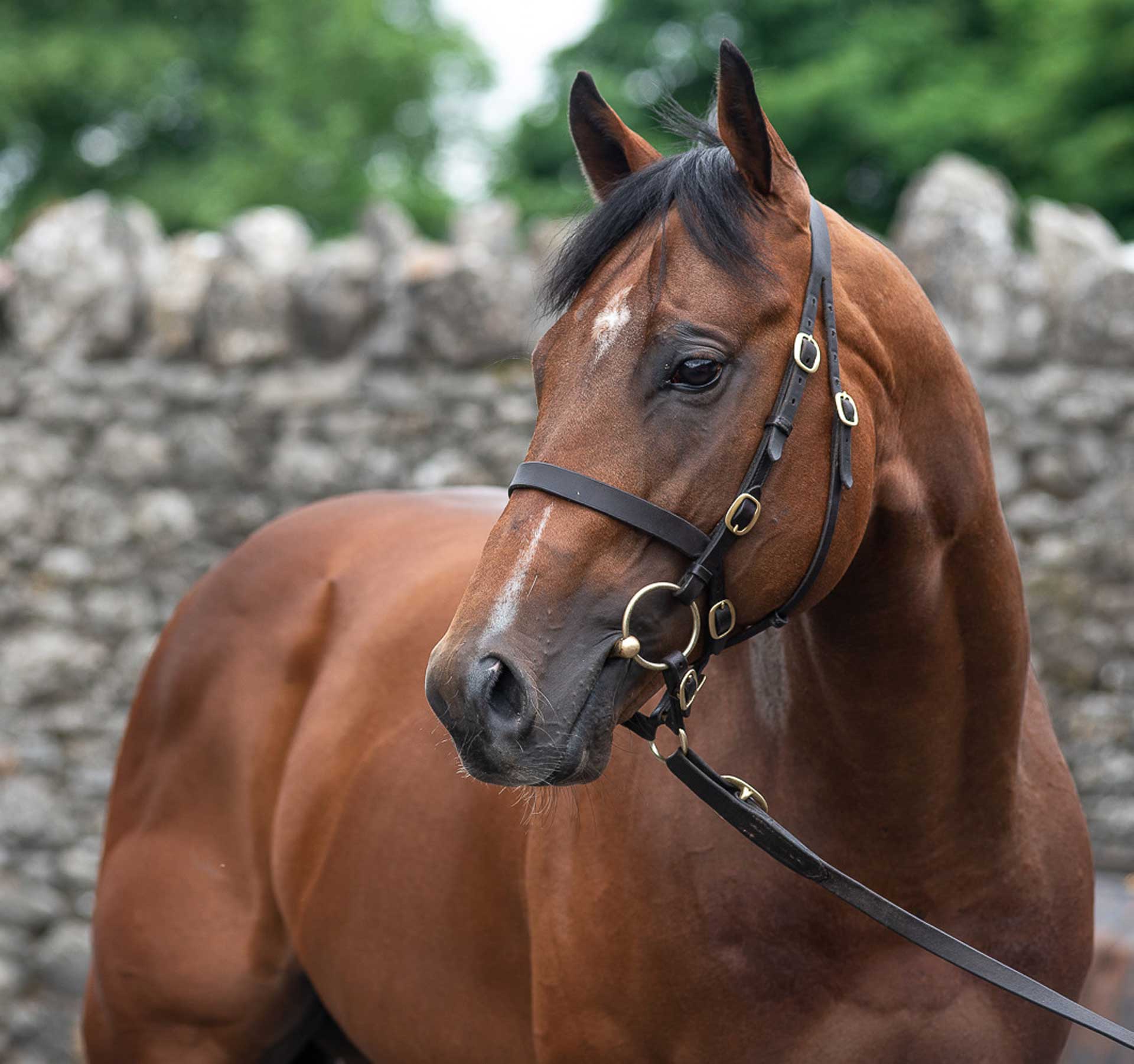 MEHMAS (Amy Lanigan)
LEADING FIRST-SEASON SIRES
As for this year's freshmen, the Stallion Guide Online's first-crop table highlights just how outstanding Mehmas's exploits were.
The son of Acclamation was represented by a large delegation of debut two-year-olds but even so, he managed a stonking 47 per cent winners-to-runners strike rate and four individual black-type winners including the exciting Middle Park Stakes scorer Supremacy.
He sailed past Iffraaj's record of 37 individual first-crop two-year-old winners in October and was up to 47 in Europe by mid-November, when his progeny earnings stood at €1.06m.
Several others excelled in a hot looking year for the first-season sires, with the following names managing at least 5 per cent black-type winners to runners: former Coolmore shuttler Pride Of Dubai (12.82 per cent); Rathasker Stud resident Coulsty (13.04 per cent); German-based Isfahan (10 per cent); Kildangan Stud's Belardo (8.33 per cent); Haras de Colleville representative Goken (6.25 per cent); and Ballylinch Stud's widely respected New Bay (5.41 per cent).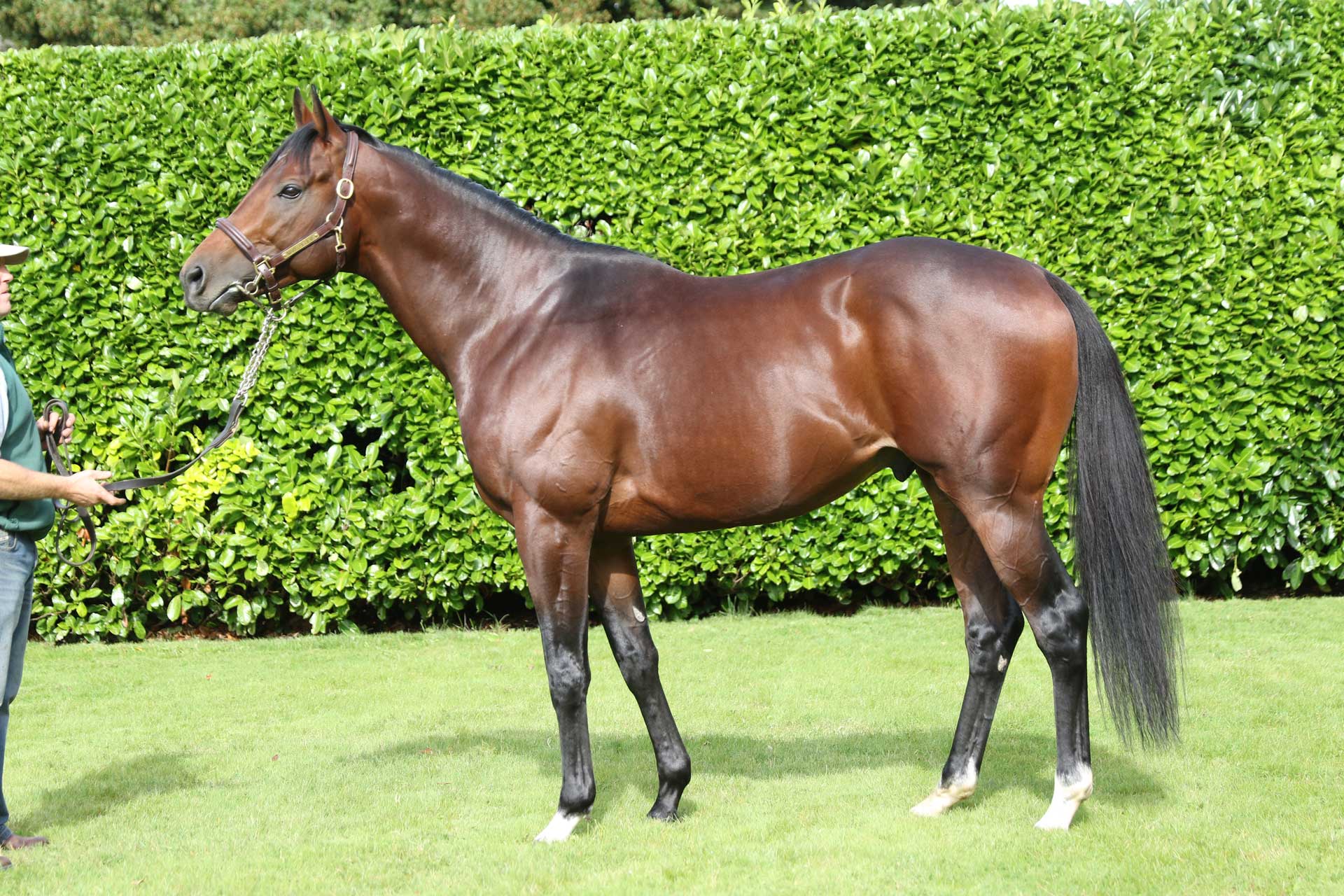 MAKE BELIEVE (Peter Mooney)
LEADING SECOND-SEASON SIRES
The second-season sire tables confirm that last year's most admirable freshman, Night Of Thunder, is marching on to greatness. He led this division in Europe by total prizemoney (€1.42m), number of winners (53) and volume of black-type winners (nine), and achieved an exemplary winners-to-runners strike-rate of 50 per cent as well as that aforementioned black-type winners-to-runners ratio of 8.57 per cent.
His fee increase to €75,000 in 2021 is hard to crib. Several other second-season sires deserve mention, too. Make Believe at Ballylinch Stud came second to Night Of Thunder by progeny earnings, with €1.28m in the bank thanks in large part to his Prix du Jockey Club winner Mishriff.
His 44 per cent winners-to-runners strike rate and 3.75 per cent black-type winners-to-runners clip are also worthy of praise. One second-season sire who needs to pull up his socks is the outstanding Derby and Arc winner Golden Horn, who stands at Dalham Hall Stud.
He has supplied plenty of winners in the past year - 46 - at a very respectable strike-rate of 42 per cent, including 12 who collected black type. But the fact only one scored in a black-type race and none at all took a group race is disappointing for a horse of his class and so it was hardly surprising that Darley took the decision to halve his fee to £20,000 for 2021.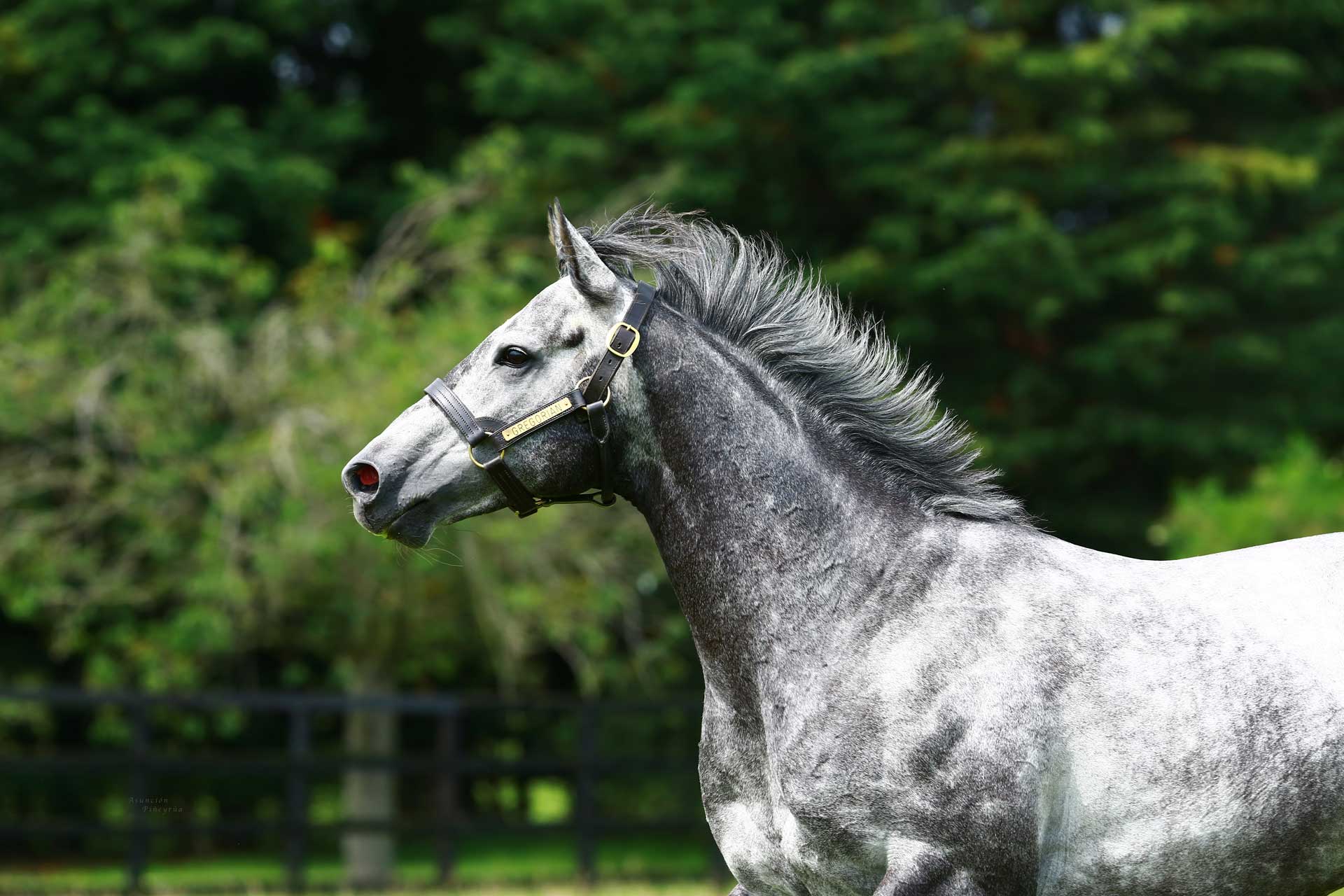 GREGORIAN (Asunción Piñeyrúa)
LEADING THIRD-SEASON SIRES
It is also illuminating to compare those names who have three crops under their belt as a subset, and yet not many websites offer third-season sire tables.
But the Stallion Guide Online does, and it shows Banstead Manor Stud's bright young thing Kingman leading the way in Europe by prizemoney (€2.96m), winners (82), black-type winners (13) and black-type winners to runners (7.26%).
This is a vintage crop of stallions, though, and Kingman is not the only star performer among it. Australia and Sea The Moon were up to €1.75m and €1.57m respectively in progeny earnings in Europe by mid-November, with eight black-type winners apiece, while No Nay Never ticked over with four more black-type scorers in the past 12 months headed by Cheveley Park Stakes heroine Alcohol Free.
One who has far less firepower but who distinguished himself in 2020 was Rathasker Stud-based Gregorian. His 46 per cent winners-to-runners strike rate and 5.08 per cent black-type winners-to-runners ratio were up there with the very best and his fee consequently looks excellent value at €5,000.
LEADING SIRES OF BROODMARES
Moving on to the leading broodmare sires in Europe in 2020, it speaks volumes about the potency and longevity of Galileo and Pivotal that they feature as the top two while still covering mares.
Galileo's progeny earnings as damsire were €7.56m, with Ghaiyyath, Sottsass and St Mark's Basilica among his 25 black-type-winning representatives in this department.
The bank balance of Pivotal's maternal grandchildren, meanwhile, was €5m with Golden Horde, Love and Magical among his 11 black-type winners as damsire. But everyone knows daughters of Galileo and Pivotal are potent forces in a mating, I hear you say.
Well, how about Oratorio as a less obvious name doing well? He comes out on top if we order the table by percentage of winners to runners in Europe, and his representatives as damsire in 2020 included John Smith's Cup winner Sinjaari, Cambridgeshire runner-up Lucander and stakes-winning fillies Dickiedooda, Epona Plays and Tabera.
LEADING NATIONAL HUNT SIRES
The Stallion Guide Online's National Hunt sire tables also feature several innovations that should prove priceless to those in the business of breeding or selling jumpers.
For starters, there is the ability to separate the table for Britain and Ireland in the 2019-20 season into chasing and hurdling results. So we discover that while Milan was the champion overall, with €2.11m in progeny earnings, it was King's Theatre whose runners earned most money over fences (€1.25m) and Oscar who fared best with his hurdlers (€1.1m).
Once again, ordering the tables by different metrics throws up plenty of interesting nuggets. For example, the late French sire Martaline is out on his own by black-type winners to runners over hurdles, with his mark of 4.62 per cent well ahead of the next best ratio of 3.7 per cent belonging to none other than Mastercraftsman.
That stat suggests the Coolmore flat sire's progeny might be worth seeking out at the horses-in-training sales to send jumping. As for chasers, it is another French name who comes up trumps in terms of quality.
Kapgarde returned a superlative 12.12 per cent black-type winners-to-runners strike rate with his competitors over fences, ahead of King's Theatre on 10 per cent and Network on 9.38 per cent.
Finding out who will be the next Martaline or Kapgarde in the French jumps stallion ranks is a big concern for Irish and British breeders and pinhookers now that French-breds are so successful in the top races and regularly get traded on this side of the Channel.
Fortunately, the Stallion Guide Online features a table of leading National Hunt sires in France in 2020 - once more split between chasers, hurdlers or overall. It turns out that Martaline is leading the way this year by prizemoney (€2.59m) and number of winners (50), and he fields a handsome 8.4 per cent black-type winners-to-runners strike rate.
And what about Muhtathir? His black-type winners-to-runners ratio is a barnstorming 15.15 per cent. Already represented by the likes of Envoi Allen and Quel Destin in Ireland and Britain, it would be no surprise to see more of his stock snapped up to race here.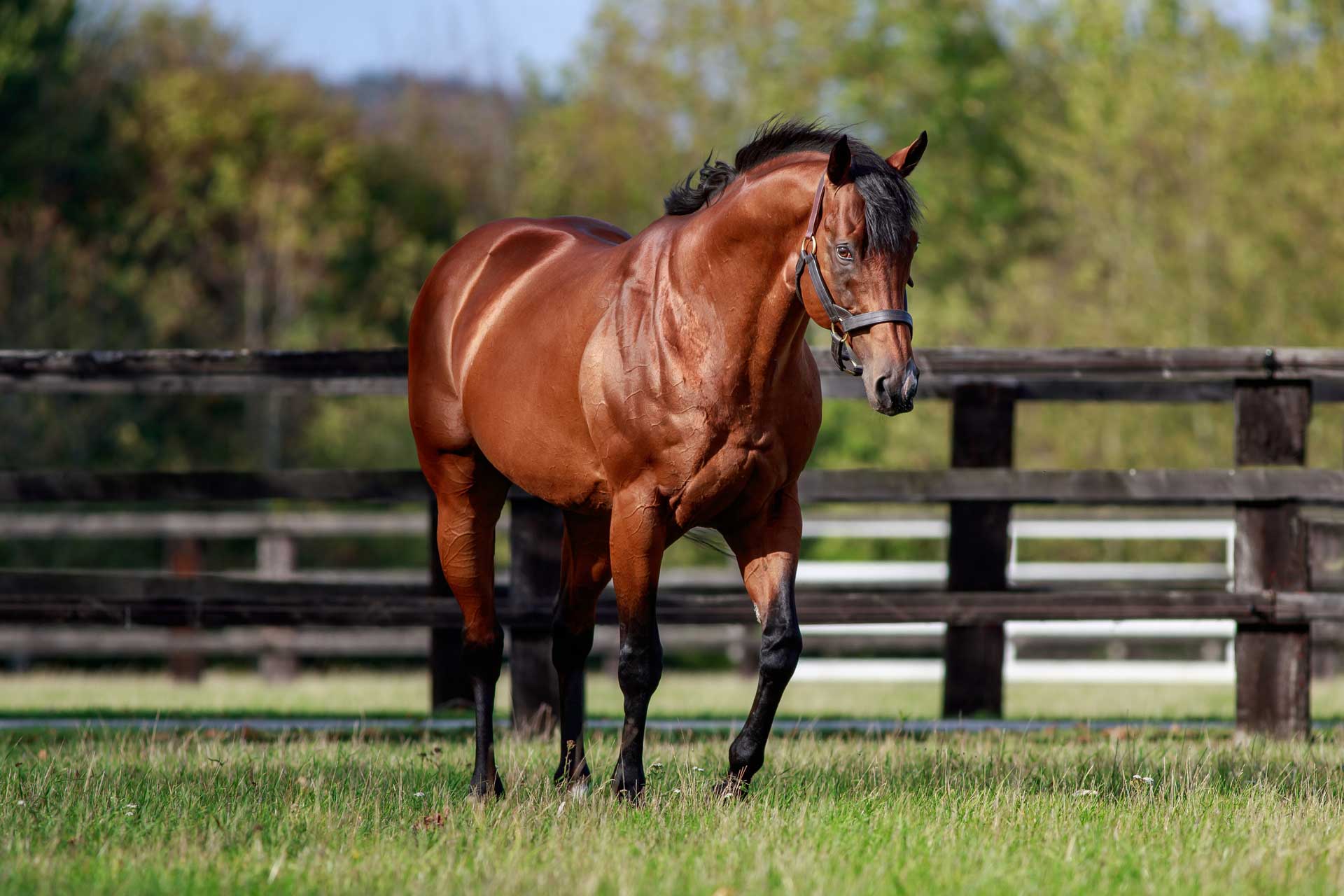 SIYOUNI (Aga Khan Studs)
OTHER INTERESTING TAKEAWAYS
The Stallion Guide also includes full sales statistics (excluding vendor buy-backs) for all sires, with sortable columns and a search function.
The full table for all sires shows us that the five best average prices for five or more yearlings sold in 2020 belonged to Galileo (€784,489), Dubawi (€643,508), Kingman (€441,806), Frankel (€393,768) and Sea The Stars (€227,994). The best average figures among the first-crop yearling sires were achieved by Almanzor (€101,503), Churchill (€94,911), Caravaggio (€91,304), Ribchester (€71,125) and Ulysses (€66,200).
Those statistics are broadly in line with covering fee expectations, but the breeze-up sales table provides a few more surprises. It was in fact American Pharoah who recorded the best average price for five or more breezers sold in Europe in the past year, on €220,783 for six sold. He is followed by Siyouni (€152,046), Kingman (€145,023), Exceed And Excel (€122,352) and Shalaa (€121,100).
The Stallion Guide has another nifty innovation that could revolutionise how breeders and buyers make their decisions: the ability to compare statistics on racecourse results and sales returns between two sires.
Let's take as an example a toss-up that several mare owners on a budget might face next year, between Dragon Pulse and Equiano at the Irish National Stud: both solid sources of sprinters and available at a snip.
The stallion comparison function shows us that Dragon Pulse just shades it over Equiano in terms of winners-to-runners strike rate in their past five crops – 41 per cent versus 39 per cent - but Equiano has much the better tally of black-type winners, with 18 to Dragon Pulse's 6.
At this year's yearling sales, Dragon Pulse boasted the better average price for his fillies - £14,000 to Equiano's £8,023 - but Equiano came out better for colts, on £11,987 compared with Dragon Pulse's £8,580.
Considering the breadth of statistics and range of search functions available on the Stallion Guide Online, it is an indispensable tool for all breeders as they work out their mating plans in 2021 and the years ahead, facilitating a deep dive of the results that reveals far more than the obvious headlines.
STALLION GUIDE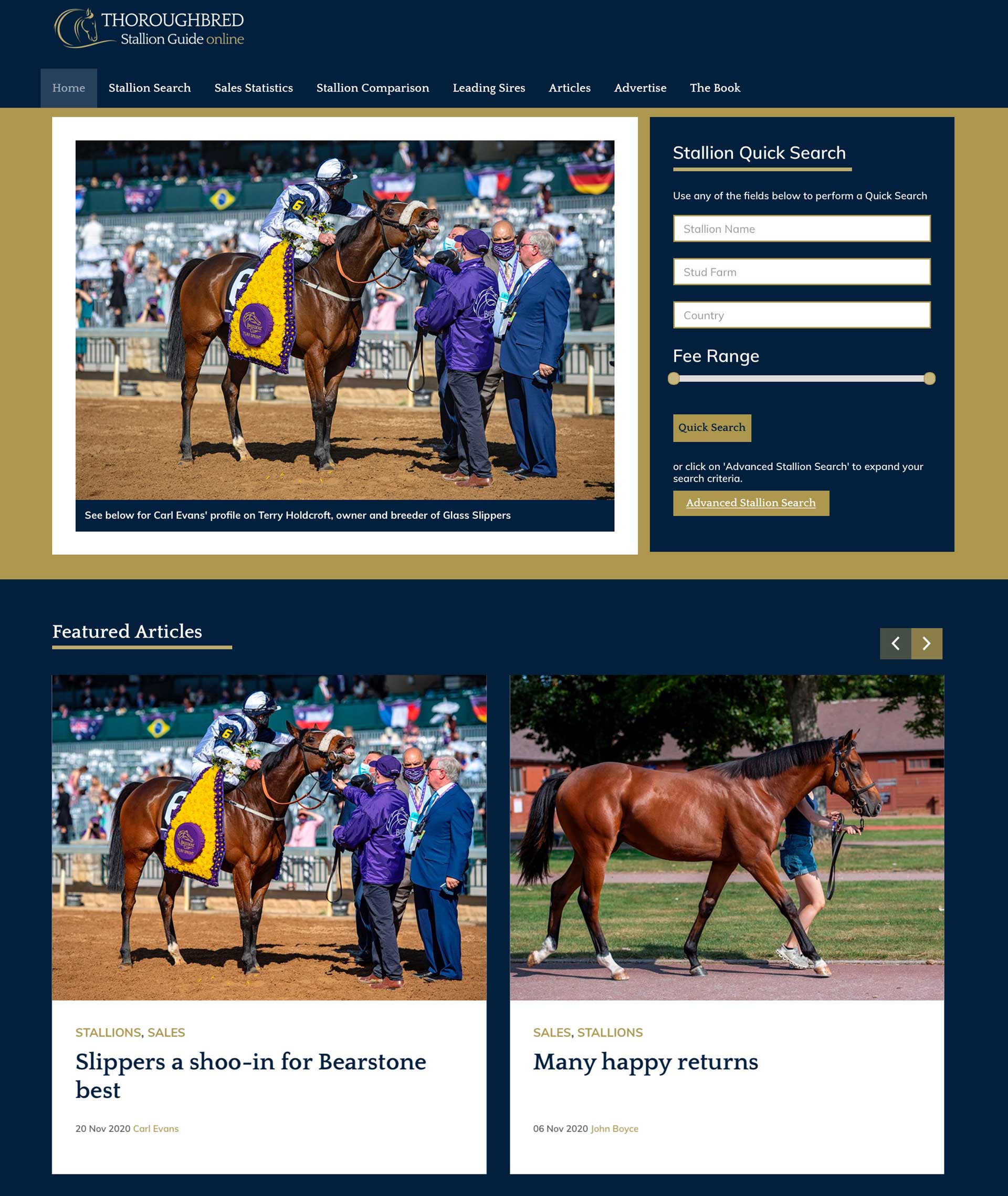 The Stallion Guide Online's advanced search function allows you to really drill into an individual sire's statistics. It features up-to-date historical data for the racing record, pedigree, stud achievements and sales returns of more than 220 advertised stallions.
This includes crucial information on crop sizes, nicks and latest results. Let's take Ballylinch Stud's world-class stallion Lope De Vega as an example to see what we can learn.

Did you know he had 11 foals born to southern-hemisphere time in 2020? Or that the most effective damsire he works with, by percentage of black-type horses to runners with more than five racecourse representatives, is Daylami?
That cross has produced four black-type winners from just six runners including this year's Lancashire Oaks scorer Manuela De Vega. Don't forget either that the Stallion Guide Online regularly features articles by the leading bloodstock writers.
Recent examples include Bearstone Stud's Terry Holdcroft talking about how he bred his Breeders' Cup heroine Glass Slippers, and John Boyce putting Mehmas's first-season sire exploits under the microscope.