SALES REVIEW
HOLDING FIRM
JOHN BERRY crunches the numbers from the past year's sales
---
IT all started so well! The first major auction of the European bloodstock year, Tattersalls' February Sale (which, paradoxically, took place in January), set the tone for what seemed likely to be another very buoyant year. The composition of this sale can be variable (and the 2018 catalogue had been freakishly strong, not least because Willie John accounted for nearly a quarter of the aggregate when selling for 1,900,000 guineas, offered because of the commercial setbacks suffered by his part-owner Markus Jooste), but the 2020 edition seemed very solid, showing significant gains on the previous year's figures.
Then, of course, things all went horribly wrong, 2020 becoming, as we know now, the year of Covid-19. The obvious upshot of the massive financial damage done to the wider global economy by the pandemic would have been a serious recession in the bloodstock world. Surprisingly, that has not happened, yet, although some sales did not hold up as well as others.
It took us a while to find out how things would develop because the sales scheduled around Europe during March, April and May were all postponed or cancelled as countries struggled through lockdown; but when a degree of normality returned in June, the results were by and large surprisingly good.
The first sales to take place as restrictions on movement began to be eased were the breeze-up sales, which ought to have been held in the spring. There was an element of urgency here as so many breeze-up horses are selected because of their perceived precocity, so any further delay in offering them would have seen their principal selling point became ever less relevant. Some consignors had already taken matters into their own hands and sold their stock privately, none doing so with more conspicuous success than Robson Aguilar, whose protégé The Lir Jet took his record to two-from-two in only the third week after the resumption of racing in Britain by taking the Group 2 Norfolk Stakes at Ascot. Aguilar had bought The Lir Jet from Ballyhane Stud for £8,000 as a yearling at Goffs UK's Premier Sale in Doncaster the previous autumn.
As it turned out, the returns from the rescheduled breeze-up sales were far less bad than many had feared when the auctions did finally take place. Figures were generally down but not nearly as severely down as many had predicted. (It should be noted that the returns from Goffs UK's sale at Doncaster, which seemingly posted massive gains, are not comparable with the figures from past years because the catalogue was bolstered by horses rerouted from Arqana's cancelled sale).
The next major trial for the market came when Tattersalls' July Sale was held in its time-honoured date. This featured a smaller catalogue than usual (surely the result of many potential vendors being fearful of offering their horses in what one might have expected to be a very depressed market) but, that aside, to the surprise of most observers, this sale tended to be pretty much like any other, the median in line with that posted in recent years.
Particularly striking was the remarkably good clearance rate (95.9%), which presumably stemmed from people being loath to place unrealistic reserves (or any reserve at all) on their horses. So successful was the sale that Tattersalls laid on another in August. This too, with a catalogue larger than the July Sale, produced results that exceeded expectations.
When the time came for the yearling sales in the autumn, many figures suggested a bloodstock community unaware of the troubles facing the wider world. Book 1 at Tattersalls, that patronised by the major international players who often seem immune to recessions, showed figures that did not fall far short of those posted in recent years. It was the same in Book 2. Relatively speaking, Books 3 and 4 were hit even less hard, although admittedly Book 4 results are generally so poor as to give very little scope for further deterioration.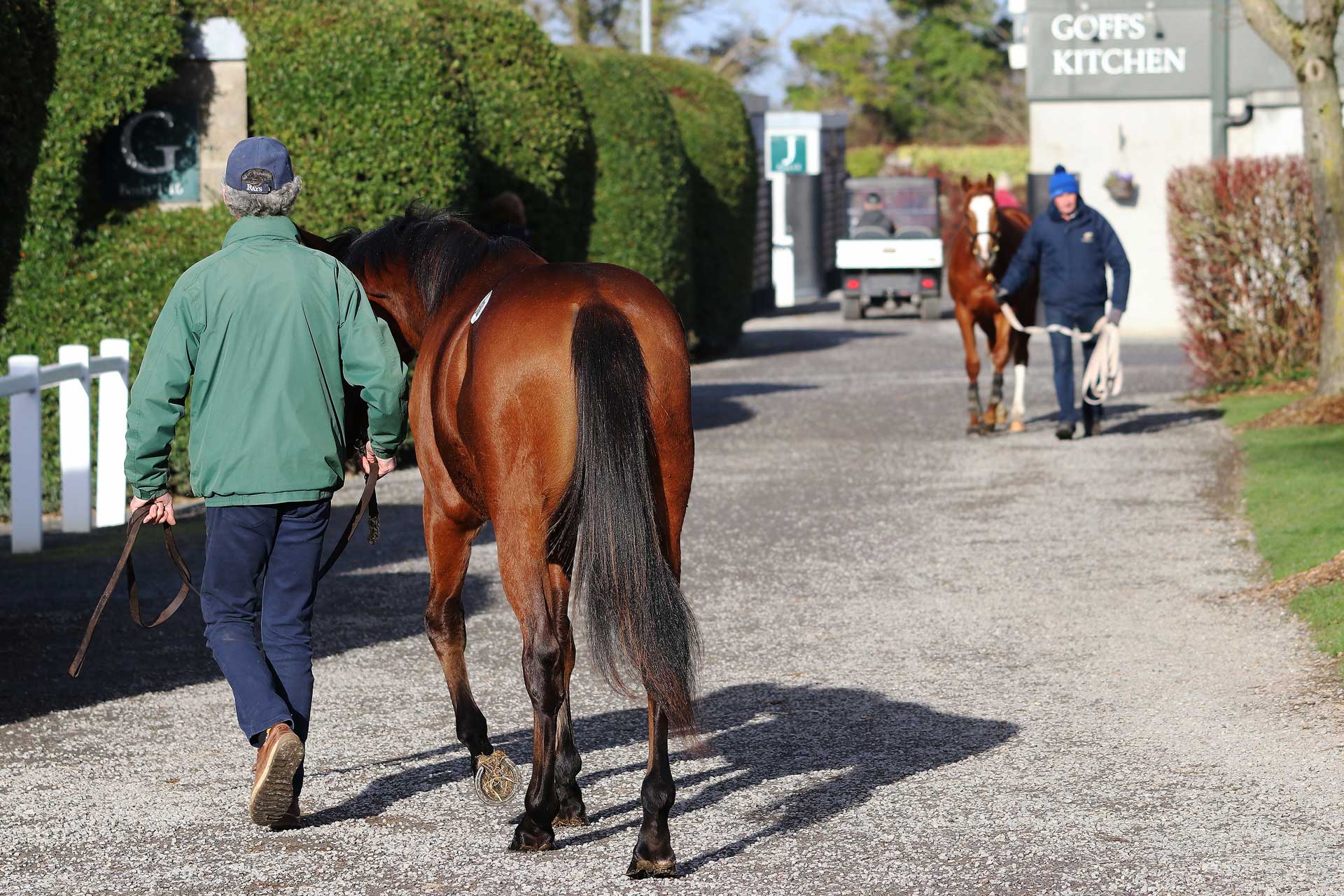 Sadly and inexplicably, Goffs and Goffs UK did not get off nearly so lightly. For Goffs' vendors, there was the further blow of the Orby Sale being held in England (at Doncaster), which pushed up costs at a time when breeders were least well placed to bear them. This was a particular problem for vendors operating in the lower tiers of the market. The costs of taking their horses to England equate to a sizeable portion of the sale price (and prove particularly disastrous for those whose horses end up not being sold).
It was no surprise when Goffs announced that its October Open Yearling Sale, where the median price in 2019 was merely €4,000, would be online in November. The idea of taking these horses to England to be sold was clearly a non-starter.
The major horses-in-training sale of the autumn, that held by Tattersalls in Newmarket towards the end of October, followed the trend of posting returns that didn't fall as far as feared. This sale as usual triggered a mass equine diaspora, dispatching horses seemingly to all corners of the world, with Australian buyers (who were not present, instead having local agents acting on their behalf) accounting for at least six of the top 10 lots. Goffs wisely opted to hold its much smaller Autumn Horses-in-Training Sale online. Demand was pleasingly strong for horses with good form, with two lots breaking the €100,000 (one being bought for NH racing in England and the other for flat racing in Australia).
Trade for national hunt stores in the summer painted a similar picture, with just a slight deterioration in figures. This was despite the added complication of some of the leading jumping owners (most obviously Gigginstown) cutting back. Happily, NH racing seems to retain its appeal however things are going, with Cheveley Park Stud a notable example of a major ownership enterprise expanding its jumping interests.
Overall, it is fair to say that the bloodstock market in 2020 did not show the full extent of the depression which one might have feared. Whether this fortunate state of affairs will continue in 2021 is, of course, another matter.