Gone but not forgotten
GONE BUT NOT FORGOTTEN
The industry lost individuals, mostly human, but one notable equine, that have left an indelible and enduringly positive mark
Words: John Berry
---
As we reach the close of every year, looking back in sadness and remembering the departed is an inevitable part of our reflections. Different deaths touch different people, and if you didn't know someone, you didn't know them. There's an old Russian saying that if you live next to the churchyard (and, metaphorically, we all do) you can't cry at every funeral.
However, there are some figures who stand so tall on the landscape that their passing is felt by all, irrespective of whether or not we ever met them. During 2021 we sadly bade farewell to several such towering presences.
It is a law of nature that a vacuum is always filled. When any of the sport's players moves on, there are always many waiting in the wings to take their place. However, some shoes are very hard to fill, and the deaths of Prince Khalid Abdullah al Saud and Sheikh Hamdan bin Rashid al Maktoum (who died in January and March respectively) have seen the racing world lose two owner/breeders whose patronage of the sport has been so bountiful over such a long period that it would be fair to describe them as irreplaceable.
Each was a major investor in racing and breeding around the world. While Prince Khalid Abdullah's operations revolved largely around Europe and North America, Sheikh Hamdan had also significant involvement in Australia and South Africa, as well as obviously in Dubai too.
David Thompson, proprietor of Cheveley Park Stud, passed away in the final days of 2020 and he too made an impact on the sport that will be hard to replicate. He differed from the other two in that his involvement was almost totally within Great Britain, notwithstanding that in his final years he became one of the major players in Irish national hunt racing.
Arguably, the most dominant colossus lost to the sport in 2021, however, was a horse rather than a person: Galileo, the 2001 Derby winner who towered over the European bloodstock landscape during his reign at Coolmore Stud. Galileo passed away in July so he has foals still to be born, over and above the two crops on the ground who are still unraced. We shall, therefore, be seeing his sons and daughters on the racecourse for a few years still to come.
We'll also be seeing sons and daughters of Galileo breeding winners for another couple of decades and more, and Galileo's name will feature in the pedigrees of good horses forever. However, his name is now no longer the mainstay not merely of the Coolmore roster but of the global stallion ranks. He too leaves shoes which are arguably impossible to fill.
Prince Khalid Abdullah and Sheikh Hamdan both started owning horses in the late 1970s, with the former buying his first yearlings in 1978 and the latter doing so the following year. Obviously in the early years each only raced horses which he had bought, but it soon became clear that their aim was to establish themselves among the ranks of owner/breeders, that body of supporters whose patronage has been at the heart of the sport from the earliest days and which will remain at its core forever.
Prince Khalid Abdullah bought his first stud (at Wargrave-upon-Thames) in 1980 and Sheikh Hamdan purchased his principal European farms shortly afterwards, buying Derrinstown Stud in Co Kildare in 1982 and Nunnery Stud, near Thetford in Norfolk, in 1984. During the subsequent four decades, the names Juddmonte and Shadwell have become staple parts of the bloodstock lexicon.
Prince Khalid Abdullah had shown from the outset that quality was his aspiration, with his first batch of yearlings including the two top lots at the 1978 Houghton Yearling Sale at Tattersalls: sons of Grundy and Habitat who fetched 264,000 (a new record price) and 186,000 guineas respectively. He also spent lavishly at that year's Keeneland July Sale, including purchasing the In Reality colt who would become his first classic winner (1980 2000 Guineas hero Known Fact) for $225,000.
Known Fact retired to Wargrave in 1981 and after the Prince had bought his first American stud, he later moved over there. That American property, just south of Lexington in Kentucky, was purchased in 1982 from Dr Herbert Schnapka in a deal which also included the nucleus of the Juddmonte properties in Ireland, Ferrans Stud near Kilcock, on the Meath side of the Kildare border.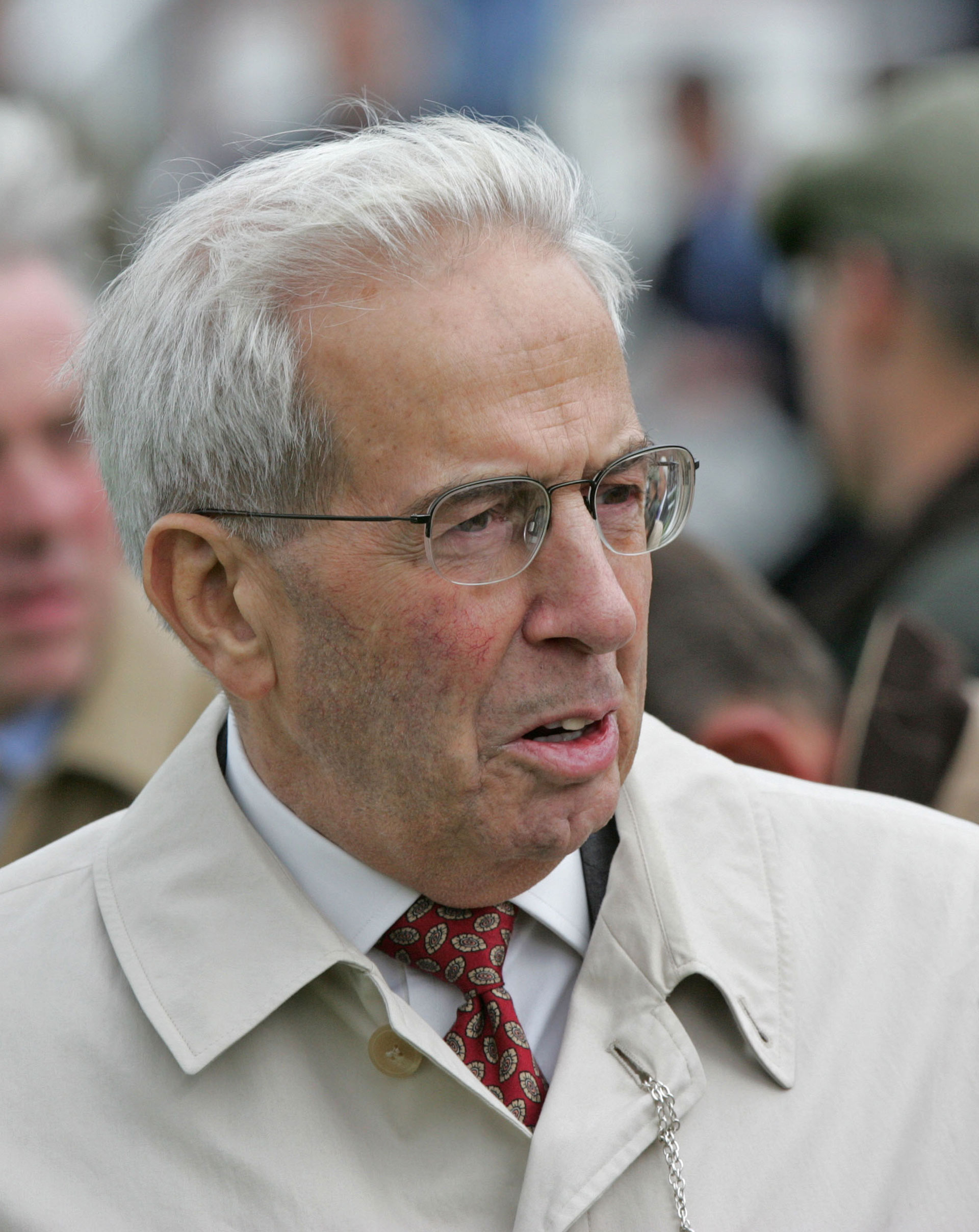 It is a testament to the commitment, both enthusiastic and financial, of David Thompson and his wife Patricia that Cheveley Park Stud can be put in the same category as behemoths like Juddmonte and Shadwell (Trevor Jones)
In 1987, the Prince bought the property which would become Juddmonte's European headquarters (Banstead Manor Stud at Cheveley, near Newmarket) and his 1985 Prix de l'Arc de Triomphe hero Rainbow Quest, having retired to Wargrave in 1986, was relocated to be his foundation stallion at the stud, which is now home to Frankel and Kingman, to name but two.
Prince Khalid Abdullah, though, was not only buying colts. From the outset he bought fillies and mares who could become the foundation of his breeding operation. To this day, a large proportion of Juddmonte's best horses descend from fillies and mares bought by the Prince in the late '70s or early '80s.
Jeremy Tree was his first trainer and a purchase from Tree's long-standing patron and friend Mr J H 'Jock' Whitney, the 1982 Lingfield Oaks runner-up Rockfest, set in motion the process which would eventually yield the best horse whom the Prince (or anyone else) ever bred: Rockfest's great-grandson Frankel. Three mares purchased from Robert Sangster in the early '80s also proved to be worth their weight in gold: Sookera, Zaizafon and Monroe, all of whom had been good fillies on the track before joining Sangster's stud. Sookera became the grand dam of the greatest broodmare ever to grace Juddmonte's European herd, Hasili. Zaizafon bred the record-breaking 1993 2000 Guineas winner Zafonic. Monroe ranks as ancestress of numerous Juddmonte stars including Xaar, Bated Breath, Cityscape, Close Hatches and the 2019 St Leger winner Logician.
When the American stud was purchased in 1982, the mares bought with it included Fleet Girl, an Irish-bred daughter of Habitat who was aged seven at the time. She was brought back to Europe where, mated with Ile De Bourbon in 1983, she produced 1987 Oaks and Irish Oaks runner-up Bourbon Girl, who is now famous as the third dam of Enable. Two more of Prince Khalid Abdullah's 21st-century superstars whose roots go back to the 1980s are Oasis Dream and Kingman, who both descend from the 1988 Lingfield Oaks Trial winner Bahamian, who was bought as a yearling for 310,000 guineas. Her breeding career got off to a great start as her first foal, by Dancing Brave, was the 1993 Irish Oaks winner Wemyss Bight, and her influence in the Juddmonte fold is now as strong as ever.
While Prince Khalid Abdullah's first champions Known Fact, Rainbow Quest and Dancing Brave were all bought as yearlings, the next top-class colt, Warning, was a home-bred, by Known Fact out of Slightly Dangerous, the 1982 Oaks runner-up who, closely related to Rainbow Quest, began her racing career carrying the colours of her breeder Alan Clore and ended it in the Prince's livery. Since then, homebreds have dominated, with just the occasional star having been bought as a yearling, such as Arrogate, winner of the 2016 Breeders' Cup Classic and 2017 Dubai World Cup. However, with the death of the Prince in January 2021, the future of this supreme breeding and racing operation is up in the air.
Juddmonte had already been undertaking significant downsizing operations, of both horses and land, prior to the Prince's death. It appears currently to be business as usual, but it cannot be predicted how long things will remain that way. At present, Frankel and Kingman can each generate a hefty eight-figure sum each year in stud fees, which makes it easy for the Prince's heirs to leave the operation alone, but it would be unrealistic to believe that such a situation will remain indefinitely.
Exactly the same can be said about Shadwell, with the exception that the operation has already contracted significantly since Sheikh Hamdan's death. Shadwell's establishment among the world's premier owner/breeder operations ran alongside that of Juddmonte. It too has developed families stemming from fillies and mares bought four decades ago, with Height Of Fashion (bought privately from the Queen after a successful racing career, which was highlighted by her win in the Princess of Wales's Stakes at Newmarket in 1982) and his first classic winner Al Bahathri (the 1985 Irish 1000 Guineas heroine whom he had bought as a yearling for $650,000) being two notable matrons who have been gifts which have kept on giving.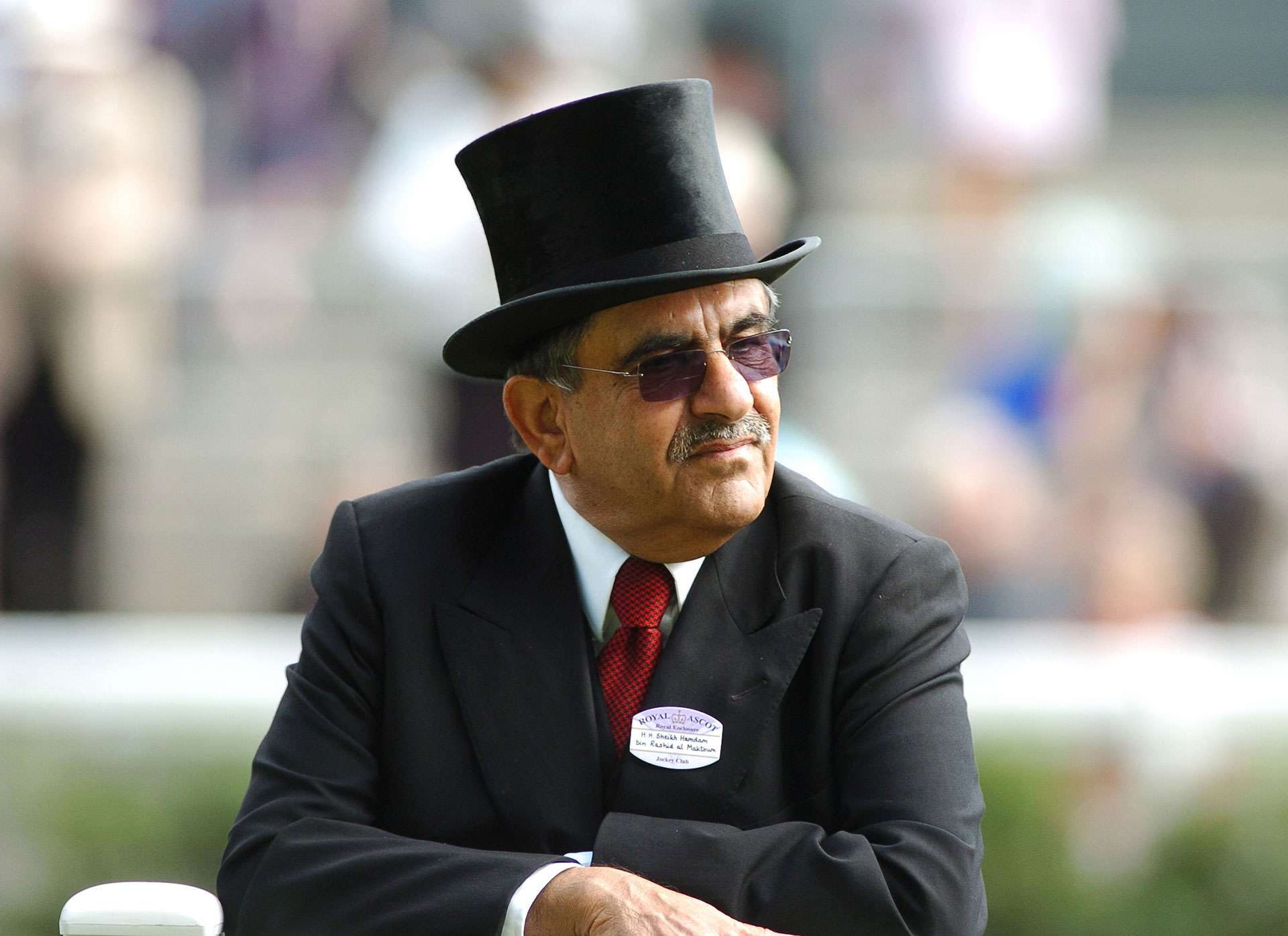 "One of the loveliest gestures of this or any other year was made in November when Fairyhouse Racecourse, the scene of her greatest triumph, staged the Lorna Brooke Ireland v Britain Handicap Chasey'"
Sheikh Hamdan combined breeding with heavy spending at the sales to build a global empire, of which Derrinstown Stud remains a key part even as the operation has undergone considerable downsizing since his death (Healy Racing)
Height Of Fashion quickly established herself as a 'blue hen', with coverings by Northern Dancer and Blushing Groom yielding Unfuwain and Nashwan. Her influence continued subsequently to develop, including when she produced Nayef at the age of 19. Current Shadwell stars who descend from her include the outstanding Baeed as well as five-time stakes winner Hukum. In between times have come the likes of Ghanaati and Lahudood.
Al Bahathri was a wonderful matron for Shadwell, most obviously breeding a classic winner (2004 2000 Guineas and Champion Stakes hero Haafhd). Another very good filly who raced for Sheikh Hamdan in the last century was 1993 Ribblesdale Stakes victrix Thawakib, the dam of his 2000 Derby runner-up and 2001 Prix de l'Arc de Triomphe winner Sakhee. The outstanding triple classic heroine Salsabil (winner in 1990 of the 1000 Guineas, Oaks and Irish Derby) became a good matron; while Desirable, bought after she had won the 1983 Cheveley Park Stakes, quickly established herself as one of the stars of the broodmare band by producing the 1991 1000 Guineas winner Shadayid.
Fillies of the calibre of Salsabil don't grow on trees, but eventually another one emerged and she (2014 1000 Guineas, Oaks and King George VI And Queen Elizabeth Stakes heroine Taghrooda) was a homebred. Her dam, three-time stakes winner Ezima, had been bought for 320,000 guineas as a four-year-old at Tattersalls' December Sale in 2008.
Unlike Juddmonte, Shadwell always continued to augment the supply of homebreds by spending large sums on yearlings every autumn. Sheikh Hamdan's first great sprinter, Dayjur was bought for $1,650,000 as a yearling in 1988 and Battaash, whose recent exploits earned him the ultimate compliment of being described as Europe's best sprinter since Dayjur, was bought at Tattersalls' October Sale in 2015 for 200,000 guineas. Invasor, arguably the best horse ever raced by Shadwell in the USA, was purchased after he had proved himself a champion in Uruguay. Jazil, winner of the Belmont Stakes in 2006, had been bought as a yearling for $750,000. Shadwell's American star of 2021, Kentucky Oaks heroine Malathaat, was bought as a yearling for $1,050,000.
After the death of Sheikh Hamdan, his young daughter Sheikha Hissa, who has clearly inherited her father's deep love of both horses and racing, indicated that she was keen to maintain the operation. However, she is obviously not the only one of the Sheikh's heirs who has a say in the matter and it is clear that Shadwell is being greatly reduced. Its 154-horse entry in Tattersalls' Horses-in-Training Sale and the 92 lots in its draft for the fillies' and mares' section of the December Sale, over and above its disappearance from the list of major buyers at the yearling sales, make this abundantly clear. Furthermore, its hugely successful Australian operation, which raced two Melbourne Cup winners as well as subsequent multiple champion sire Zabeel in the last century before producing a host of stars in this one, has already been wound up.
"Coolmore will feel Galileo's loss the most keenly"
Even with Shadwell continuing to race some horses, this really is the end of an era. It is impossible to overstate the influence both Shadwell and Juddmonte have wielded in the racing game for the past 40 years and more. Prince Khalid Abdullah and Sheikh Hamdan each owned the winners of 18 British/Irish classics, with the former winning the Derby thrice and the latter twice. Each won the Breeders' Cup Classic, the Prix de l'Arc de Triomphe (Prince Khalid six times and Sheikh Hamdan once, albeit that the latter was kind enough to allow his horse Sakhee to race in the Godolphin livery in 2001) and the Dubai World Cup. We could fill this entire Yearbook with lists of their triumphs, but those brief statements paint the picture.
It is a testament to the commitment, both enthusiastic and financial, of David Thompson and his wife Patricia that Cheveley Park Stud can be put in the same category as behemoths like Juddmonte and Shadwell. Beginning his ownership days with the 1975 Gimcrack Stakes hero Music Boy, Mr Thompson bought the historic Cheveley Park Stud and stood Music Boy there as his foundation stallion. Nearly half a century later, the stud's record of achievement as both breeder and owner testifies to his success, the highlights of which have been the superb stud career of their home-bred champion sprinter Pivotal, who died aged 28 on November 19 having enjoyed an idyllic retirement, as well as the classic triumphs of their home-bred filly Confidential Lady and of Russian Rhythm, whom they bought as a yearling.
Cheveley Park does not mirror Juddmonte and Shadwell only in high-level achievement over an extended period, but also in the way in which it has conducted itself. All three operations are bywords for integrity and sportsmanship, for doing the right thing, for playing the game fairly, and for showing a level of loyalty to their employees which is almost a throwback to another, more honourable, age. Patrons such as Prince Khalid Abdullah, Sheikh Hamdan bin Rashid al Maktoum and David Thompson have been the bedrock of racing from the 17th century onwards. While there will always be a next generation of owners and breeders, whether the next generation will include figures of their ilk is doubtful.
Also irreplaceable is the late, great Galileo, whose breed-shaping life came to an end in July, aged 23. When Galileo's sire Sadler's Wells (whose 14 general sires' championships of Great Britain and Ireland broke the previous record of 13, set by Highflyer in 1798) died in April 2011, we all thought that he would be irreplaceable. It turned out that we were soon proved wrong because Galileo won the third of his 12 (so far) championships that autumn and in the years which followed it became clear that, to paraphrase Edmund Burke's quip after William Pitt the Younger had made his maiden speech in Westminster in 1781, he wasn't a chip off the old block, but the old block itself. One doesn't want to make the same mistake twice, but in this case, it really does seem very likely that Galileo's achievements at stud are not going to be matched in the foreseeable future.
But that doesn't really matter. There will always be champion stallions, many of whom will be descendants of Galileo. Already, his best son Frankel has knocked his father off the top of the sires' table. Unlike his father, Frankel will never sire a horse better than he himself had been, but he's clearly one of several top-class Galileo sires even so. Coolmore will feel Galileo's loss the most keenly. Its current dominance is based on the fact that it had lightning strike three times (courtesy of Sadler's Wells, Danehill and Galileo) but even without its erstwhile patriarch it still has some great names on its roster, including the proven Galileo horse Australia.
Of the many other participants whom the sport sadly lost during the past year, British amateur rider Lorna Brooke was another whose passing touched many, many more people than merely those who ever knew or met her. An amateur rider in the best tradition of the sport, her boundless joy at being able to take part in the greatest game of all, a game which ultimately claimed her life, shone out like a beacon.
One of the loveliest gestures of this or any other year was made in November when Fairyhouse Racecourse, the scene of her greatest triumph, staged the Lorna Brooke Ireland v Britain Handicap Chase for qualified riders, or amateur jockeys as they are best known.
Those whom we have lost will not have died completely for as long as people continue to honour their memories.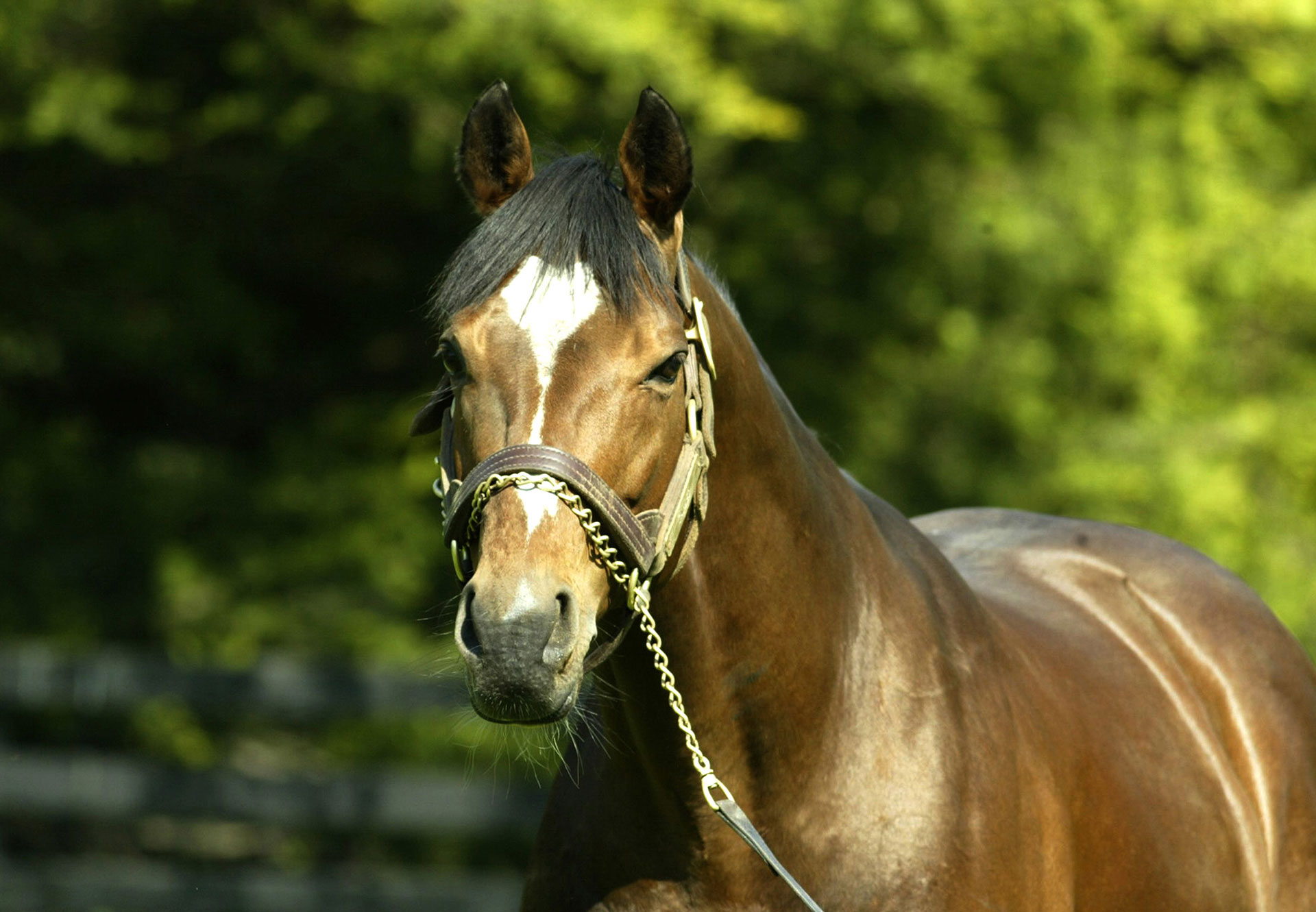 "It became clear that, to paraphrase Edmund Burke's quip after William Pitt the Younger had made his maiden speech in Westminster in 1781, Galileo wasn't a chip off the old block, but the old block itself" (Peter Mooney)