LEADING SIRES
Changing of the Guard
Frankel was the big winner but 2021 will always be remember as the year Galileo died
Words: Martin Stevens
---
LEADING SIRES
A first British and Irish sire championship for Frankel in 2021 was bursting with historical significance.
The last time a British-based sire achieved the feat was in 1987, when Charles Haughey was still Taoiseach, Stephen Roche was the reigning winner of the Tour de France and Reference Point propelled the great Mill Reef to his second title – although even that was a posthumous honour for the former resident of the National Stud in Newmarket.
Remarkably, it is also the first time that the British and Irish champion sire has not stood at Coolmore since 1989, when Kentucky-based Blushing Groom topped the table thanks to Nashwan, Snow Bride and Two Timing.
Frankel has disrupted a fabulous run for the Fethard-headquartered operation that began in 1990 with Sadler's Wells, who defended his title successfully in every year until 2004, except for 1991, when Caerleon triumphed due to the heroics of Generous.
Danehill was champion sire from 2005 until 2007, and Danehill Dancer was top of the pops in 2009, but it is Galileo who has dominated the scene of late, being crowned in 2008 and in every season from 2010 to 2020.
But in the year that he passed away aged 23, Galileo was finally eclipsed by his dual world champion son Frankel, who has stood at Banstead Manor Stud since his retirement in 2013. Comprehensive statistics available for free on the Thoroughbred Stallion Guide website (stallionguide.com) show that, up to November 17, Frankel had supplied 86 winners at a strike rate of 48 per cent, including 16 black-type scorers, and the earners of €6,076,549 in prizemoney.
Frankel's best representatives in Britain and Ireland in 2021 were the Derby and King George hero Adayar, Irish Derby and St Leger victor Hurricane Lane and further Group 1 winners Inspiral and Snow Lantern.
Galileo was holding second place with 56 winners, achieved at a clip of 29 per cent, including 18 black-type scorers. He had amassed €4,384,992 in progeny earnings.
We are undoubtedly heading into the twilight stages of the Galileo era, but the breed-shaping sire was still throwing top-notchers in the past 12 months, such as Irish 1000 Guineas winner Empress Josephine and Prince of Wales's Stakes victress Love.
Dubawi was hot on Galileo's heels in third position in the table, with 97 winners, 21 black-type winners and €4,116,504 in progeny earnings, while Sea The Stars was in fourth with 69 winners, ten black-type winners and 3,913,903 in prizemoney. Dark Angel lay fifth thanks to 126 winners, 11 at black-type level, and a pot of €3,481,437.
Of course, prizemoney is not the most satisfactory way to decide a champion sire, with purses so poor in Britain and a few lavishly funded races skewing results. Fortunately, you can order tables by other, more insightful measures on Stallion Guide.
Dark Angel's tally of 126 winners was the best in Britain and Ireland, ahead of Kodiac with 116. Dubawi delivered the biggest haul of black-type winners on either side of the Irish Sea, on 21, with Galileo next best on 18.
Dubawi and Galileo were also first and second by the all-important ratio of black-type winners to runners. Darley's flagbearer produced an awesome figure of 11.48 per cent, with the Coolmore phenomenon clocking in at 9.23 per cent.
Stallion Guide also features the leading sire table for France, which showed by November 17 that the late German sire Adlerflug was holding a narrow prizemoney advantage over Siyouni: €3,507,270 versus €3,453,470.
That is due in large part to his son Torquator Tasso's victory in the Prix de l'Arc de Triomphe, although that was not the only black-type success for the sire in France in 2021 as In Swoop also took the Prix d'Hedouville and Grand Prix de Chantilly, and Ricla struck in the Prix de Thiberville.
With two months of the year left, it was just about possible that Siyouni could clinch a fourth consecutive domestic title. The Haras de Bonneval hotshot had, up to that point, been represented by 60 winners at a strike rate of 39 per cent, along with eight black-type winners and the earners of €3,453,470.
By far and away the chief contributor to Siyouni's takings in 2021 was Poule d'Essai des Poulains and Prix du Jockey Club hero St Mark's Basilica, a new recruit to the Coolmore stallion ranks in 2022. Seachange and Wally also won multiple stakes races in France for the sire in the past year.
Completing the top five in France by progeny earnings were Frankel (€2,449,075), Wootton Bassett (€2,416,225) and Kendargent (€2,404,548).
Sea The Stars who was on top by number of black-type winners, with nine. The Gilltown Stud-based champion also led the way in France by black-type winners to runners strike rate, with a superb figure of 16.07 per cent.
LEADING SIRES OF 2YOS
The leading two-year-old sire in Europe by prizemoney, according to Stallion Guide, was Yeomanstown Stud's redoubtable source of pace and precocity, Dark Angel.
He had fielded 36 juvenile winners at a clip of 42 per cent to that date, including four black-type winners – Angel Bleu, Berkshire Shadow, Mangoustine and Wings Of War – for earnings of €1,460,074.
Next best by two-year-old progeny earnings in 2021 were Wootton Bassett (€1,224,374), Mehmas (€1,101,440), Frankel (€1,081,096) and Kodiac (€1,067,816).
Kodiac boasted the highest number of individual two-year-old winners, with 42, ahead of his Tally-Ho Stud colleague Mehmas on 36. Kodiac and Wootton Bassett claimed the best tally of juvenile black-type winners, with six apiece, ahead of Dubawi an on five.
War Front fielded an eye-catching ten two-year-old winners from just 12 runners in Europe in 2021, for a 83 per cent strike rate, with Frankel also doing sterling work in this department with 28 winners from 56 runners for a 50 per cent ratio. The best quota of two-year-old black-type winners to runners belonged to Wootton Bassett, with 6 from 47, or 12.77 per cent.
LEADING FIRST-SEASON SIRES
At the time of writing, it was a tight race to be leading first-season sire in Europe by prizemoney. Caravaggio, source of lightly raced Cheveley Park Stakes winner Tenebrism and stakes scorers Agartha and Dizzy Bizu, was just out in front on €881,369, ahead of the prolific Cotai Glory on 862,120 and the revelation Ardad on €800,089.
Cotai Glory held a healthy lead among the freshmen sires in terms of number of winners, with a haul of 32. Also passing the mark of 20 winners by were Aclaim (26), Profitable (24), Churchill (24), Caravaggio (21), Ardad (22) and Galileo Gold (22).
There were other first-season sires producing some barnstorming stats, though. Zarak, the Group 1-winning son of Dubawi, who stands alongside Siyouni, finished the year with a flourish to post a 53 per cent winners-to-runners strike rate. His best performers included the black-type winners Lizaid and Parnac and the Group 1-placed pair Purplepay and Times Square.
Time Test, a Group 2-winning son of Dubawi who stands at the National Stud in Newmarket, meanwhile dazzled with a 10.26 per cent strike rate of black-type winners to runners. His four who triumphed at stakes level, from just 39 runners, were Rocchigiani and Romantic Time in Group 3 contests and Tardis and The King's Horses in Listed races. He was also responsible for Moyglare Stud Stakes third Sunset Shiraz.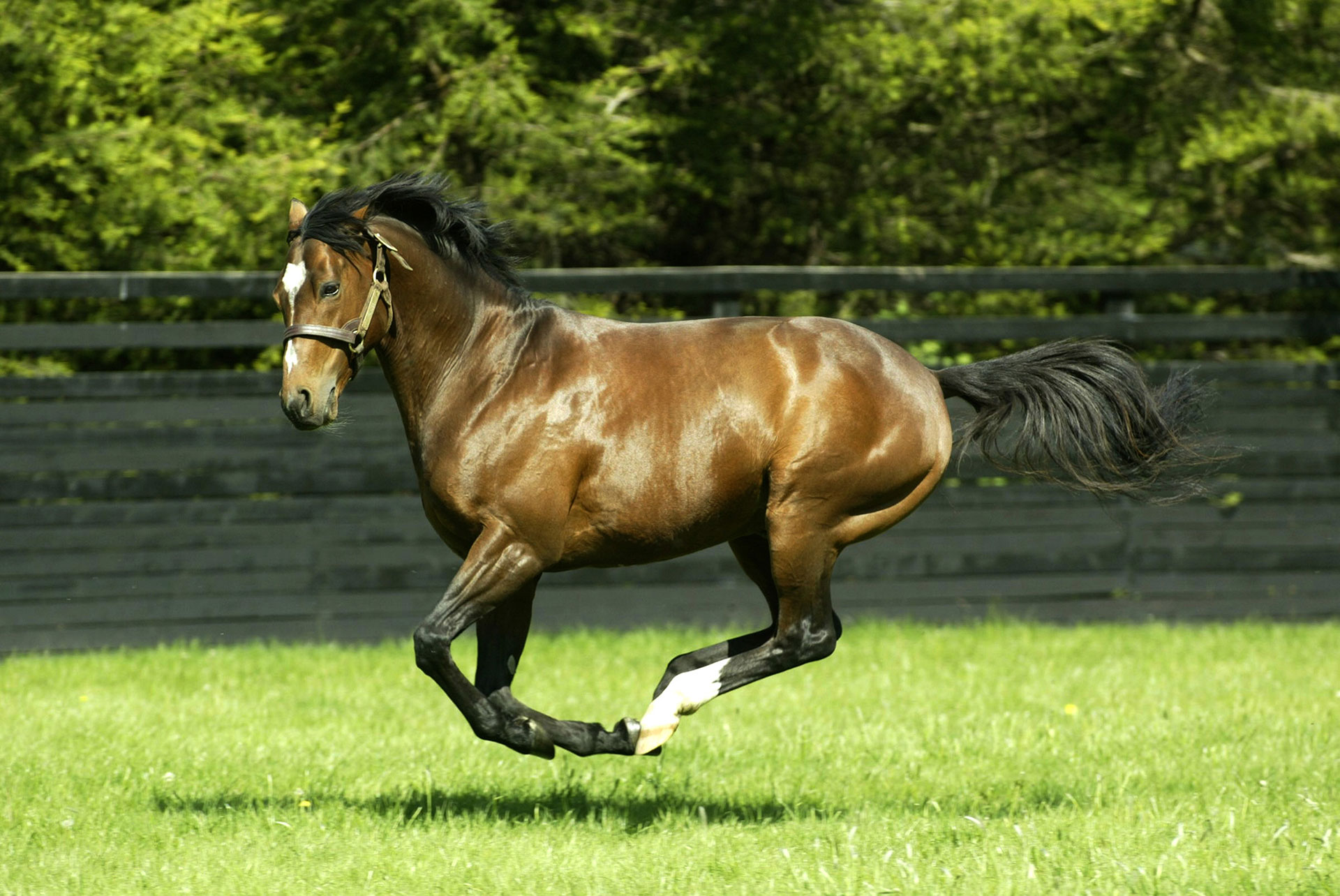 Galileo (Peter Mooney)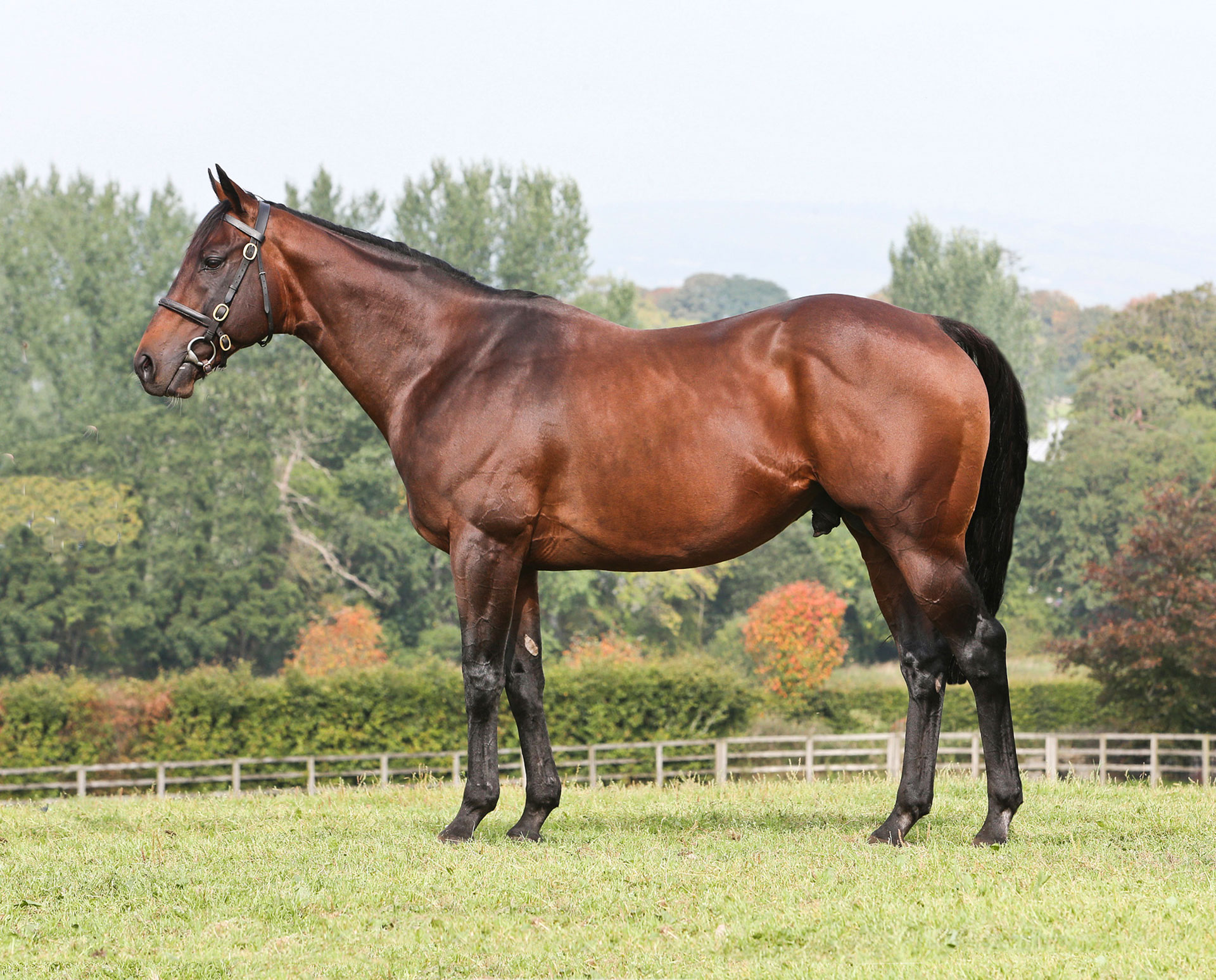 DANDY MAN (Caroline Norris)
LEADING SECOND-SEASON SIRES
Last year's runaway leading freshman Mehmas was once again the dominant figure among his cohort. He was the leading second-season sire by prizemoney (€2,270,513), number of winners (84) and number of black-type winners (ten).
Mehmas's best three-year-olds included British Champions Sprint third Minzaal, Italian 2000 Guineas winner Fayathaan and Leopardstown 1000 Guineas Trial scorer Keeper Of Time. His second batch of juveniles included the group winners Beauty Inspire, Caturra, Lusail and Malavath.
Fellow sophomore sire Territories gave a good account of himself, with 59 winners from 127 runners for a strike rate of 46 per cent and the second-best prizemoney haul in this group of €1,856,518. His most distinguished representatives were Prix de l'Opera victress Rougir, Group 2-placed juvenile Masseto and the classy handicappers Aldaary and Rhoscolyn.
One to keep an eye on among the second-crop sires is New Bay. The Ballylinch resident posted an excellent winners-to-runners strike rate of 56 per cent and handy 5 per cent black-type winners-to-runners ratio in 2021, and he was on the mark with Sun Chariot Stakes heroine and 1000 Guineas runner-up Saffron Beach and Champagne Stakes winner Bayside Boy.
Kodi Bear and Twilight Son are other names in this table who deserve respect. Rathbarry Stud's Kodi Bear, on 49 per cent winners to runners and 4.21 per cent black-type winners to runners, supplied Railway Stakes winner Go Bears Go and Oaks runner-up Mystery Angel, while Cheveley Park Stud resident Twilight Son, on 42 per cent winners to runners and 4.07 per cent black-type winners to runners, delivered Group 3 scorers Aria Importante and Twilight Jet.
LEADING THIRD-SEASON SIRES
Stallion Guide also offers a unique tool in the shape of a third-season sire table: often overlooked but of utmost importance, as those horses are still relatively young and warrant being compared in isolation.
Gleneagles was top of the class by number of winners (77), black-type winners (11) and prizemoney (€2,487,587). The Coolmore sire also posted a very decent 8.83 per cent black-type winners-to-runners ratio.
However, by far the best black-type winners-to-runners strike rate among the third-crop sires of 13.33 per cent belonged to Haras de Colleville resident Galiway, who found fame outside of his native France when son Sealiway completed a convincing victory in the Champion Stakes at Ascot.
Night Of Thunder continues to impress in his third season of having progeny of racing age, with 64 winners from 128 runners in 2021 for a 50 per cent strike rate. His eight black-type winners, achieved at a clip of 6.25 per cent, included Pretty Polly Stakes heroine Thundering Nights and the flying French filly Suesa, victorious in the King George Stakes at Goodwood. Make Believe also deserves mention in this table. The Ballylinch stallion's score of three black-type winners in the past 12 months was outdone by some of his peers, but one of that trio happened to be Mishriff, who proved himself one of the best horses anywhere in the world with his six-length success in the Juddmonte International.
LEADING SIRES BY DISTANCES
Another nifty innovation on the Stallion Guide website is tables broken down into distances. The leading sire of sprinters (three-year-olds and older, over 1,000m to 1,300m) was Ballyhane stalwart Dandy Man – both by number of winners (54) and progeny earnings (€1,326,216). The stallions who produced the best black-type winners-to-runners strike rates in this division were Cable Bay (8.51 per cent), Lope De Vega (6.98 per cent), Dutch Art (4.88 per cent), Dark Angel (4.42 per cent) and Iffraaj (4 per cent).
The most accomplished sires of milers (1,301m to 1,800m) in 2021 were Dark Angel, when the table is ordered by winners (73), and Kingman, when looking instead at prizemoney (€2,645,324). Coming out best by that essential measure of black-type winners to runners were Dubawi (11.11 per cent), Soldier Hollow (6.32 per cent) and Frankel (6.1 per cent).
As for the leading sires of middle-distance horses (1,801m to 2,400m) in Europe in 2021, take a bow Sea The Stars, who fielded the most winners (59), and Frankel, who thanks to Adayar and Hurricane Lane banked the most prizemoney (€4,835,007).
LEADING NATIONAL HUNT SIRES
Breeders and buyers of national hunt stock would be well advised to check out the Stallion Guide website for its indispensable tables of leading jumps sires – ranked by overall results, or just chasers or hurdlers.
Much-missed Whytemount Stud stallion Stowaway notched his first championship in 2020/21 thanks to 74 winners, 11 of those black-type scorers, and a table-leading bankroll of €2,331,061. Among his highest earners were Cheltenham Festival winners Monkfish, Put The Kettle On, Telmesomethinggirl and The Shunter, as well as the highly exciting Punchestown Champion Bumper scorer Kilcruit.
Getaway posted the most national hunt winners that season (99), while Martaline was responsible for the best winners-to-runners strike rate (45 per cent) and the exceptional Jeremy delivered the highest black-type winners-to-runners ratio of 6.88 per cent – an outstanding figure, the sort usually only managed by French-based sires who have a highly selected group of representatives in Britain and Ireland.
The biggest number of chase winners in 2020/21 belonged to Getaway (37), Beneficial (35) and Stowaway (33), while Doyen's ratio of 8.82 per cent black-type winners to runners over fences stands out among the Irish-based sires.
Flemensfirth and Getaway share the honours for most hurdling winners in the past jumps season, with 51 each. Martaline and Authorized gave the best ratios of black-type winners to runners of 5.71 per cent and 5.45 per cent, but that was thanks in no small part to the fact that the cream of their French-bred crops have been chosen to race in Britain and Ireland.
Stallion Guide also features an annual table of leading jumps sires in France, which should be essential reading for industry professionals considering the country has become such an important nursery for the British and Irish jumps scene.
The late Martaline was at the head of affairs by number of winners and prizemoney up to October 31, with his 27 winners, five of them at black-type level, from 101 runners having earned €1,726,585.
Breeders who have supported Blue Bresil at Glenview Stud will be pleased to read that he fields one of the best strike rates of black-type winners to runners, with his mark of 11.11 per cent behind only Voix Du Nord on 16.67 per cent.
LEADING BROODMARE SIRES
In the year that Galileo died, and also passed his sire crown to his son Frankel, it is heartening to see in the final set of tables that Stallion Guide offers that his influence will be felt through his daughters for years to come.
He was the leading broodmare sire in Europe by prizemoney by an enormous margin, with his maternal grandchildren's balance of €11,157,110, not far off double the damsire earnings of his closest pursuer Dansili on €5,985,382.
Galileo's greatest hits as broodmare sire in 2021 were Classic winners St Mark's Basilica and Snowfall, dual Group 1-winning two-year-old Angel Bleu and high-class filly Albaflora.