Young Consignors
Fresh Blood
The next generation of consignors have their say
Words: Laura Joy
---
The saying 'the youth are the future' holds true in every walk of life. I've been chatting to six young consignors who are conclusively proving that it applies to our industry as they make waves across the globe in the present and show no signs of stopping.
Below, they share insights into how they got to where they are, what they've learned and what they look for in a young thoroughbred.
How did you get into consigning?
Laurence Gleeson, Aughamore Bloodstock: My parents bred racehorses growing up so the interest started there. I did the Irish National Stud course and went on to gain experience at some of the top stud farms in England, Ireland and America before returning home to set up the business with my brother Michael.
Fearghal Hogan, Apollo Bloodstock: I started my business which includes the boarding of all bloodstock and the consigning just followed on from that.
Clare Manning, Boherguy Stud: I always loved the sales end of things since going to Goffs from an early age. I spent a good few years in Baroda Stud and did sales in Australia, Japan, USA and Canada, and learned a lot from them all. From working in all these places I knew it was something I really wanted to do.
Justin Timmons, Dolmen Bloodstock: I bought a yearling as a little side project seven years ago to go breezing and I needed a name to trade under so with that Dolmen was born and I've tried to build the name since then.
Jerry Horan, Paragon Bloodstock: I started out by selling mostly one or two of my own and then started selling others but I'm still on a small scale of consigning and the plan is to grow over the next few years.
Violet Hesketh, WH Bloodstock: I was interested in pursuing a career in the bloodstock industry from about the age of 18. I attended a lot of sales and began working for stud farms such as Tally Ho and Hillwood as well as completing the Irish National Stud Course. However, it was during the Godolphin Flying Start that the consigning route was firmly cemented as that's where I met my now business partner, Mimi Wadham, and we came up with the idea of WH Bloodstock. We are now in our fourth year of consigning and thankfully things are going well and we love what we do.
What do you find most rewarding and most challenging about it?
LG: I very much enjoy the process of weanling to sales yearling and how certain individuals can surprise you with how much they develop and improve. The most challenging part mentally is getting them to the sales in one piece.
FH: The most rewarding is when you bring a horse to a sale either for myself or for a client and you achieve a price above expectations. One challenging part is sometimes the sales days go on too long. It's hard on everyone!
CM: Rewarding - seeing an owner get a good touch for a homebred or pinhook even if it's small money but they're happy. Challenging - when you have a nice individual and it's overlooked or crossed off because the sire is unfashionable at that time.
JT: I really enjoy watching young stock come along during a prep and then finding them well received at the sales. There's nothing like watching your horse go down well at a sale and being popular, it's why you put in those long hours to get into that position so I say that's the rewarding part. The challenging part is that it's a bloody tough game! The margin for error is small as you're up against some of the best horsemen and women in the country who are continuously pushing the bar higher.
JH: Most challenging are the logistics involved with bringing a draft to the sale but the reward I get when a horse sells well outweighs the challenges.
VH: Seeing young horses develop and thrive as you hoped they would is very rewarding. We also had our best year on the track last year with four individual stakes winners (from small numbers) which was fantastic for the whole team.
There are plenty of very stressful days, especially leading up to the yearling sales. Managing expectations and keeping yearlings in one piece can often be challenging.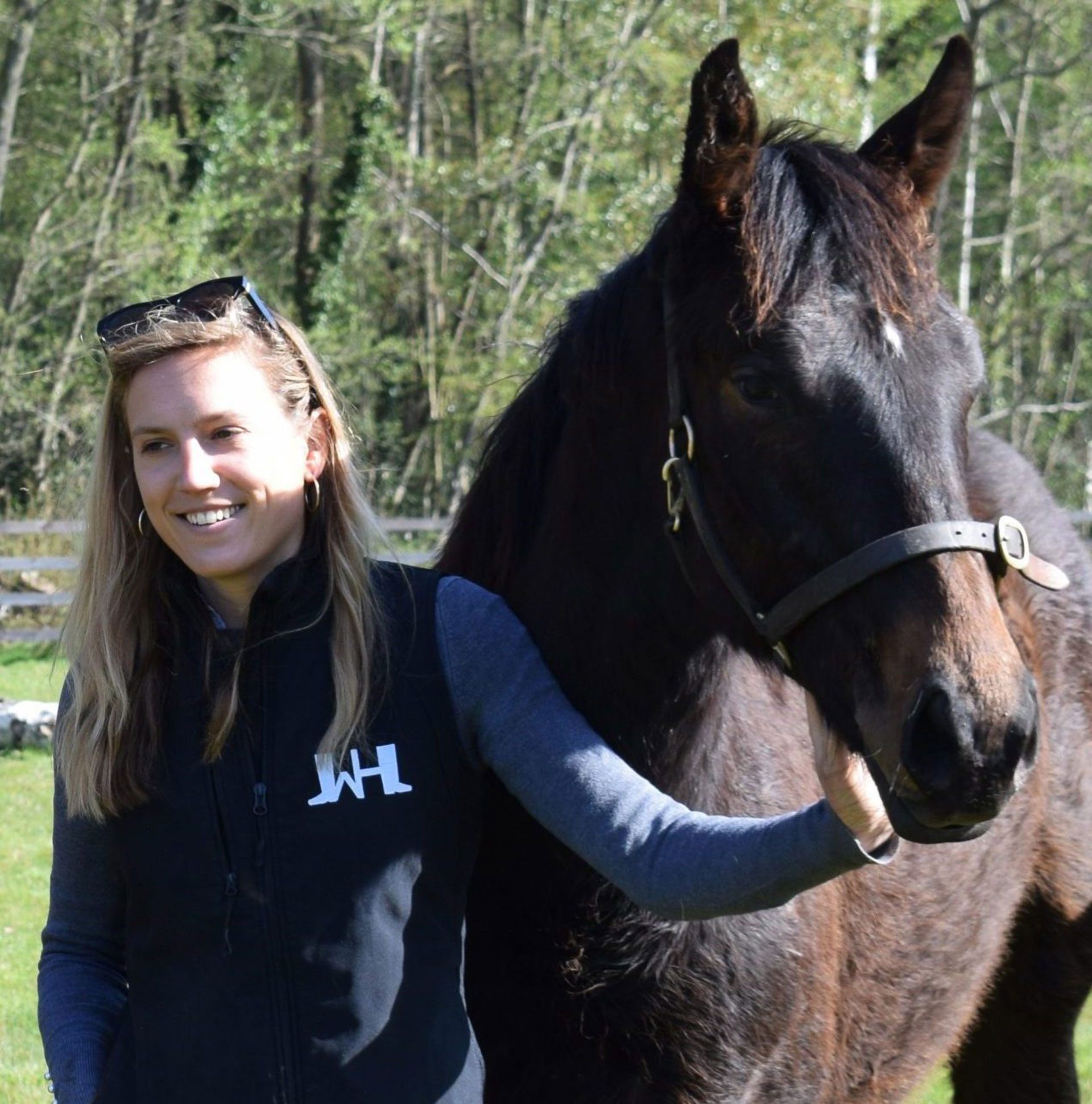 Violet Hesketh
What has been your best day in your career?
LG: We've had some great pinhook results but definitely the best day of my career has been our sales graduate Champers Elysees winning the Group 1 Matron Stakes.
FH: I was fortunate enough to own a piece of a horse called Laws of Indices who won the Group 2 Railway Stakes and then went on to win the Group 1 Prix Jean Prat this year in France. That was a day I will never forget.
CM: Selling the Teofilo x Gearanai colt for £325,000 at Tatts Ireland September Yearling Sale last year. He was a homebred of Granda's (trainer and breeder Jim Bolger) which made it even more rewarding.
JT: I consider myself lucky to have had a few good days but watching Telepathy win at The Curragh was a day I will remember for a long time. A very good friend of mine passed The Curragh each day on his way to work, he kept telling me he'd love to have a runner there when it reopened. Luckily, I found one that went and won for us, it made for an incredible day.
JH: Horses that I've sold or owned part of winning for new connections is an incomparable feeling.
VH: Two days stand out in particular. Firstly, selling the first horse under our banner for £110,000 having purchased the colt as a foal for 35,000gns. It was a great way to get the business going. The other one would be a filly called Shine For You that was raised, grazed and sold by us winning a Listed race and placing in a Group 3. Producing a good horse that has been raised on the farm is incredibly rewarding.
4. What's the biggest challenge facing the industry?
LG: I know it's said all the time but prizemoney particularly in England needs to be reformed. The industry is not sustainable as it is. The foreign investment from abroad (where prizemoney is strong) at the yearling sales is just papering over the cracks of a future problem.
FH: We're lucky in Ireland that the prizemoney is good. It's a massive challenge in England and if they don't so something about it soon it will have a negative impact on us all.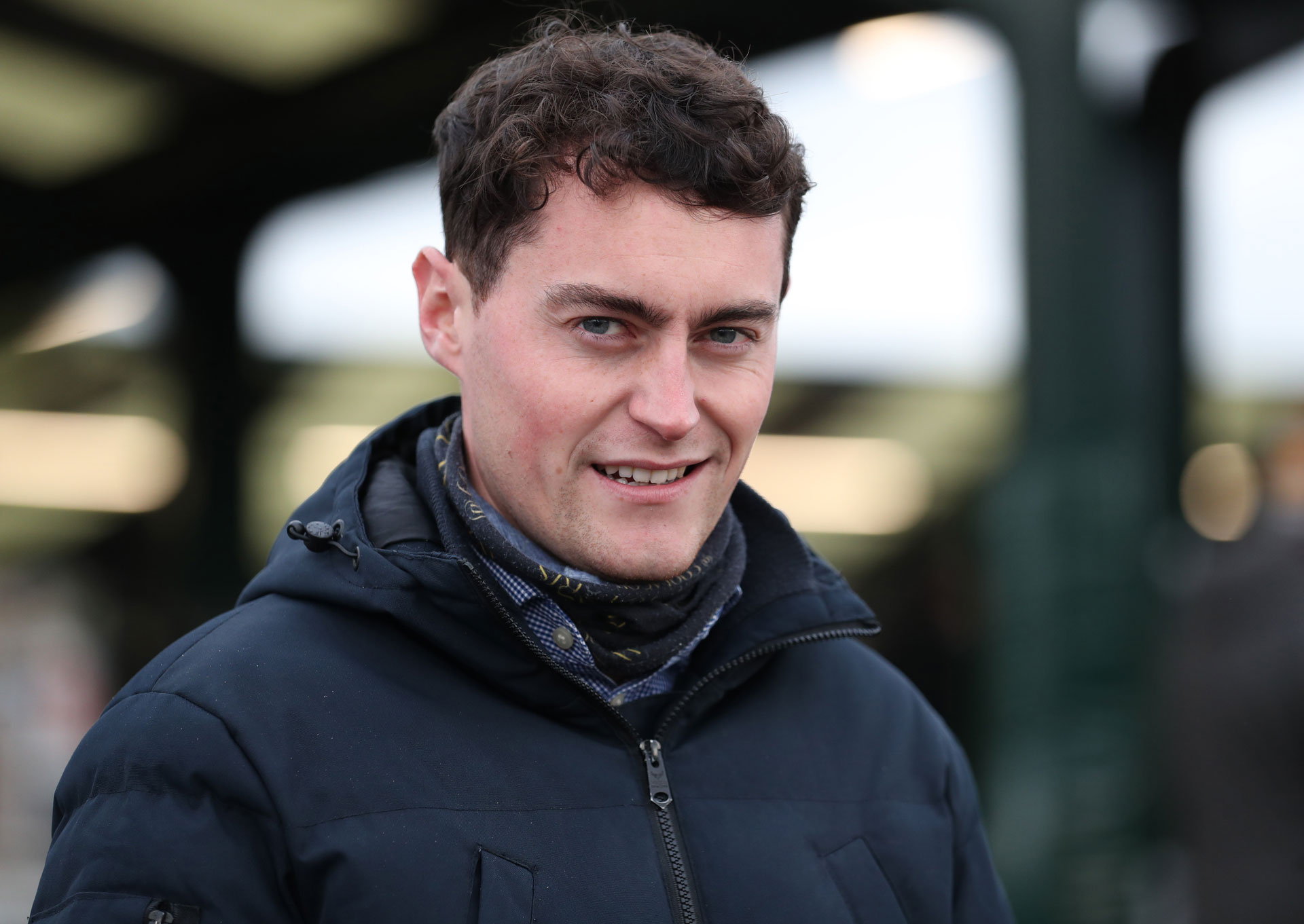 Jerry Horan
CM: Giving young people a chance. So many jobs are looking for people with experience and it's hard to get the required experience when people aren't given the chances.
JT: Betting tax - I don't believe the betting firms should be allowed to take so much from racing without putting their fair share back in. JH: Prizemoney is the obvious one and the cost and extra admin due to Brexit seems to be a real hinderance for everyone.
VH: Sadly there are quite a few. Other than the obvious one in prize money, I think that getting new owners/racegoers involved is a worry. It seems like a lot of the Racing Press like to focus on the negatives in the industry which is certainly not going to help draft in a younger audience.
Somebody you look up to and why?
LG: The O'Callaghan family of Tally-Ho Stud. They encompass every facet of the industry at the highest level and they were great supporters of ours when we first started.
FH: Andrew Nolan from Goffs has been the biggest influence on my career. He helped me with a lot and I wouldn't be where I am today without his guidance and support. I look up to Andrew as he is a top-class auctioneer and an all-round good person. Joe Foley from Ballyhane Stud helped me along my career path and I cannot thank Andrew and Joe enough for their guidance.
CM: My dad (jockey Kevin Manning) and Granda, I couldn't pick between the two. Dad has taught me all the hands-on aspects. Granda has passed down his knowledge of pedigrees and the ideal conformation in a racehorse. Their work ethic is outstanding, to see what Granda has built from scratch is phenomenal. Dad riding classic winners at 54 proves age is only a number. Neither are too far away when I need advice or to run something by them.
JT: There are so many, but I will say John Magnier. His efforts to not only acquire the best blood around but equally important, he has assembled an incredible team of people around him from Aidan O'Brien to the many people behind Coolmore who make the whole operation the well-oiled machine it is.
JH: I've an endless list of people who I look up to in the industry. Either they started with very little and have forged a career or have started with a head start but more importantly have kept the business going and improved it.
VH: I look up to anyone who consistently pinhooks and makes money along with outfits that are breeding good horses each year for example; Ballyhimkin, Ballyphilip and Manister House. These are the outfits we aspire to be like.
Rank these in order of preference, and why; sire line, pedigree, physical.
LG: Physical, sire line, pedigree. For me the physical is the most important aspect. Sire line is important commercially to get punters to the door and pedigree can make a big difference to the value of your horse provided you have the right physical and sire first.
FH: A sales horse and a racehorse are two different things. For a racehorse I'd go for pedigree, physical second and then the sire line. I've had luck doing this over the past few years. If a mare is a producer of winners, I will always forgive the physical and sire. For a sales horse I will always go for the physical first then the sire, followed by the dam's pedigree.
CM: No matter how good a pedigree is, if you don't have a good physical, you'll have problems and won't have a sound racehorse. Lots of mares can go to 'unfashionable' sires and still produce Group 1 horses. A mare that's a good producer is much more beneficial even if she's gone to lesser sires than a mare who's produced nothing and been given the best of sires. The sire is relevant so I would probably put the pedigree and sire line hand-in-hand rather that straight out picking one over the other.
JT: It definitely varies depending on budget. I'd say pedigree, physical, sire. The more black type there is on the page the better chance you have of getting a high-rated performer. Always try buy out of a mare who's a good producer.
JH: Pedigree, physical, sire line for me. I think the pedigree rises to the top most of the time, physical - trying to find the best type to stand up to racing and in my case, I would forgive sire line buying on a budget.
VH: Physical comes first as you can have the most beautifully bred horse in the world but if it comes out with legs at all angles their racing career will be guarded. Henry Cecil was quoted saying "All sires are excellent horses, but I feel 75% of the breeding comes from the dam's side" which I agree with. If you look at any of the foundation broodmares such as Urban Sea, Hasili and Miesque they speak for themselves. I know these are exceptional mares, however, from the horses we have bred/ sold both Mimi and I feel the dam is more important. Perhaps more so than physical when it comes to racing potential. However, from a selling perspective, physical is key.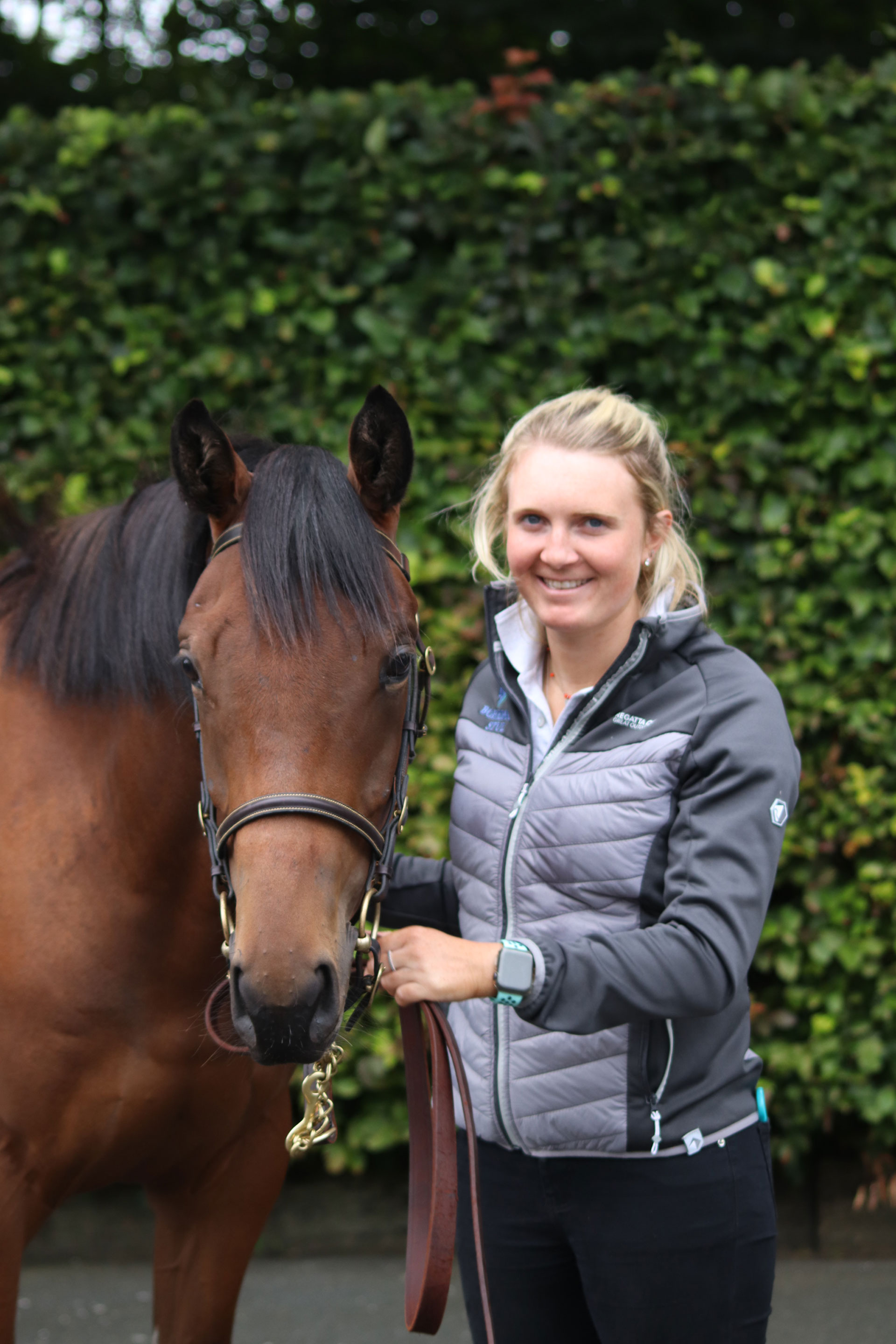 Clare Manning